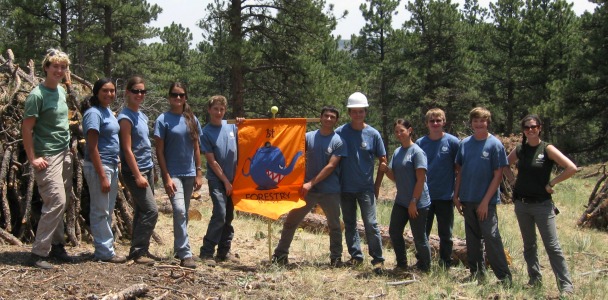 Help us spread the word about youth corps!
We work with the media to share stories about the change youth corps makes in the lives of our participants and the ways in which we are improving the state of Colorado.
The materials and photos on these pages offer a good starting point. We also have substantial research in support of youth corps, and a list of our recent press releases. We also invite the media to visit a crew in action! Youth corps in all corners of the state work on land, water and energy projects that provide great story-telling and photo opportunities. Let us know if you'd like to join a crew for a couple of hours.
For more information or to schedule an interview, please contact Scott Segerstrom, executive director, via email or phone at 303-863-0604.