Youth just beginning their journey in natural resources may find Youth Corps to be the perfect avenue.
For young people who would like to learn more about natural resources careers or may be ready for an resource assistant or entry-level position, CYCA can help. Find a Youth Corps. CYCA is a founding partner of the Careers in Natural Resources Initiative and collaborates with local, state and federal agencies as well as higher education institutions to expand opportunities to young people and military veterans. Or, check out the Internship Partnership Program.
Careers in Natural Resources
Too many young people are unaware or barred off from rewarding and stable work in natural resource stewardship, and work outside. Either because it is hard to know what kind of jobs are out there or because doors are being closed. This initiative is here to help everyone overcome barriers to a rewarding career.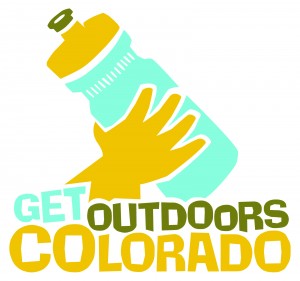 A source of job opportunities for those interested in an outdoor career. Find internship opportunities as well as career opportunities.
Consult "A How-To Guide for Pursuing a Career in Natural Resources"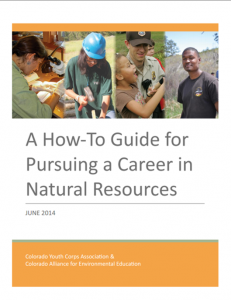 This free guide outlines steps to attaining a career with the Federal government through USA Jobs, as well as getting hired by cities and the state of Colorado. It can help any job-seeker, but has special information for those seeking a career in natural resources and outdoor careers. Through research and meetings with human resource staff at multiple levels of government (as well as valuable committee involvement and support), we hope this Guide will be a useful tool to breaking down barriers to employment and help illuminate the path to a long-term career in natural resources.
This guide was published by the Initiative. A project of the Colorado Alliance for Environmental Education. Visit their website to view it as an online flipbook.
Internship Partnership Program
The purpose of Internship Partnership Program is to offer youth corps graduates, military veterans, and other qualified candidates the opportunity for real world work experience. The internship program provides young people an essential link between their corps service, other natural resources experience or education, and a full-time career in natural resources.
For a list of current Internship openings and outdoor jobs, go to our Online Job Portal
To join our network, and hear about career opportunities as they become available, Contact Us.