Brock Goode Isn't Taking Things for Granted
Brock Goode grew up in the Salida area, doing a lot of camping and spending time outdoors. But he had never really thought about all the effort that goes into building a trail – until he discovered Southwest Conservation Corps (SCC)-Los Valles.
Brock joined SCC at age 15 when he heard about the corps and liked the idea of being outside. "I hadn't had any experience doing trail work and thought it would be fun to try it," he said, adding, "And it would look good on college applications."
That was two years ago. Now, age 17 and a high school senior, Brock has three seasons of corps service under his belt. He has gotten much more out of his experience than what might be revealed on a college application.
Serving on SCC's Chaffee County Youth Crew, Brock helped plant school gardens, build Monarch Spur Trail in Salida and construct trails in Sand Dunes National Park. One of his favorite aspects has been camping in the Sand Dunes. He has found great rewards in spending time in remote wilderness areas with no motorized vehicles and no access to technology.
"It feels untouched when you're in the forest. It feels like you're the first person to be there," Brock said. Conservation corps is a way to preserve that sort of opportunity for others.
While the camping and being outside initially drew him in, the satisfaction of completing a worthwhile project – and the teamwork required to make it happen – kept him inspired along the way.
"Just thinking that I did this, I made this – it feels good. It's hard work, it looks good and it serves a purpose," he said.
Brock was not new to being on teams; he had played football in school, and working together to win a game or get a play right was par for the course. But he hadn't experienced the sort of teamwork conservation corps brings, and was surprised at how different it felt. "We have to cooperate in our group and help each other out."
With plans to study finance and economics in college, Brock is already carving out a path toward his future, and the AmeriCorps Education Awards he earned at SCC will help him reach his goals. In the meantime, after high school graduation, he hopes to work on a trails crew with the forest service. The opportunity would further the skills and service ethic he developed at SCC.
"Conservation corps has really shown me what hard work is. I learned not to take these places we have for granted," he said.
"Conservation corps has really shown me what hard work is.
I learned not to take these places we have for granted."
Scott Segerstrom Named Outstanding Community Leader
CYCA is proud to announce that our very own Scott Segerstrom has received an award from Serve Colorado, the Governor's Commission on Community Service!
Earlier this month, several awards were presented by Governor John Hickenlooper in recognition and appreciation of individuals, community/civic leaders, nonprofit organizations, SeniorCorps volunteers, and AmeriCorps members that have positively impacted Colorado communities through their service and volunteerism.
Scott was named "Outstanding Community Leader." Here is a brief excerpt from the press release Serve Colorado issued:
"Scott led conservation corps crews in Utah and Colorado before serving as a Wilderness Ranger and Wildland Firefighter. Scott joined Colorado Youth Corps Association (CYCA) in 2011 as associate director and became the executive director in 2014. In 2017, CYCA enrolled 671 young people in AmeriCorps service to build and maintain nearly 300 miles of trails, remove 22,174 invasive tree species, treated 1,726 acres for urgent risk of woodland fire, and contributed more than 34,000 hours of service."
Thank you, Serve Colorado, and thank you to our corps partners statewide and to our incredible staff here at CYCA for being an important part of CYCA's work and for honoring Scott.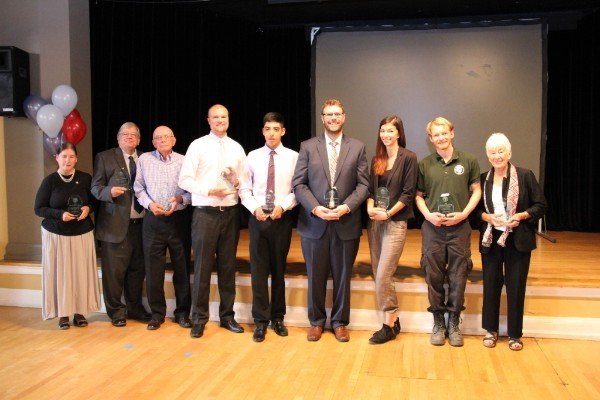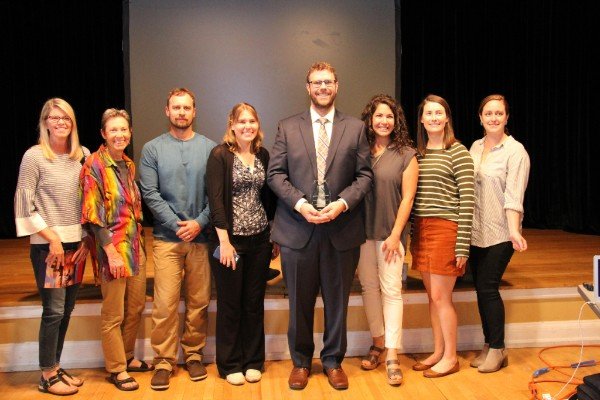 6th Annual Careers in Natural Resources Initiative Summit
The Careers in Natural Resources Summit will once again be co-hosted by the Colorado Alliance for Environmental Education and CYCA! Scheduled for Sept. 25 at Colorado Parks & Wildlife in Denver, the event will be an opportunity to celebrate the progress we have made over the last five years and help shape the next steps in several exciting new projects:
Assembling an advisory committee for the Careers in Natural Resources Initiative
Providing input on the design and content of a new microsite for natural resource careers information in Colorado
Distributing and using the brand-new, Spanish-translated version of the "How-To Guide for Pursuing a Career in Natural Resources"
Developing a High School Natural Resource Careers Awareness Guide
We look forward to seeing good attendance from a variety of groups – including government agencies, non-profits and businesses interested in building pathways for youth to enter the natural resource field and in increasing the diversity of applicants for natural resource positions; K-12 and higher education institutions interested in connecting their students to natural resource career information; and environmental education providers, youth corps, and other youth-serving organizations interested in how they can incorporate natural resource career messaging into their programming and serve as better career mentors to their participants.
Participants will also be connecting with one another to share creative ways they are raising awareness and providing resources to youth about natural resource careers.
We'll share updates and photos on our social media channels – stay tuned!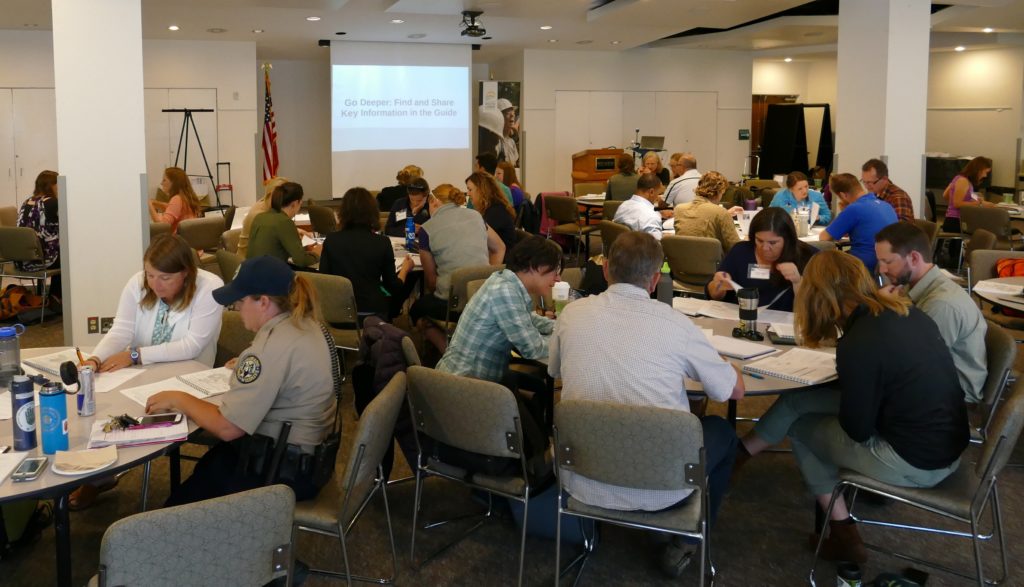 Video Junction
Each issue of the Corps Report will feature a video illustrating the people, projects and places that make conservation corps work so special!
This issue's featured video is brought to you by… Mile High Youth Corps and Service Year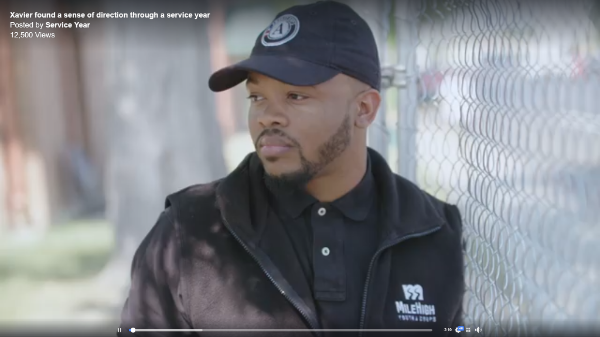 Mark Your Calendar for TWO Great Events!
Careers in Natural Resources Training Workshop
Help young adults on their path to a natural resource career!
When: Tues. Oct. 30 | 10:00 a.m. – 3:00 p.m.
Where: Fountain Creek Nature Center (320 Peppergrass Lane, Fountain, CO)
Cost: This event is free thanks to the support of the USFS and BLM
Lunch is included!
Join us to develop a training model for using the
"How-To Guide for Pursuing a Career in Natural Resources" in your programs.
Attendees will receive kits with hard copies of the Career Guide and digital resources, including activities, handouts, and customizable presentations.
Workshop Highlights
**Get to know the How-To Guide for Pursuing a Career in Natural Resources
– an in-depth career development tool for young adults – and how you can use it.**
**Participate in activities you can use to engage your audiences in natural resource careers.**
**Plan future training opportunities for your audiences using the tools provided.**
For more information and to register visit the CAEE website.

Fall Friends Reception
Please join us for CYCA's annual Fall Friends Reception!
When: Thurs. Nov. 15 | 5:00 p.m. to 7:30 p.m.
Where: The Golden Hotel (800 11th Street, Golden, CO)
Come enjoy your first drink compliments of CYCA, plus appetizers, a cash bar and a chance to mingle with CYCA partners, supporters and other corps staff members!
Stay tuned to www.cyca.org and Facebook for registration information!
Useful Links