Did you know that CYCA's partnership with REI not only expands opportunities to engage youth and young adults but directly boosts funding for critical projects across the state? REI's most recent grant of $30,000 will support outdoor places with projects that improve accessibility to trails in Colorado Springs, Summit County, Denver and Larimer County this year.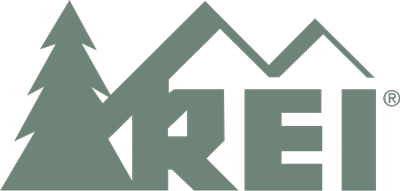 Working on these projects with REI's award means that high-use, high-need trails will receive badly needed maintenance and repair – particularly in areas experiencing enormous growth in visitors, including hikers, backpackers, climbers, paddlers, bird watchers, and on most trails, bicyclists.
Here's a cool and important fact we bet you didn't know: Our projects with the federal government require non-federal matching funds – so every $1 from REI is leveraged into $3 from U.S. Forest Service, National Park Service and Bureau of Land Management. In other words, this work would not get accomplished without investments from partners like REI!
Here's a quick glimpse at what's in store:
Colorado Springs
Where?
1) Captain Jacks Riding Area, Pikes Peak Ranger District, Pike National Forest. 2) Snowslide, Cisneros, and St. Charles trails, San Carlos Ranger District, San Isabel National Forest. 3) Oil Well Flats Trail System, Royal Gorge Field Office, Bureau of Land Management.
What?
Installing and improving drainage structures; constructing rock walls; reconstructing sections of trails; and repairing problematic spots in the trail that are annually collecting water, resulting in increasing resource damage as the public takes their own route around.
Why?
Centralized visitor impact and a safer experience for recreationists.
Denver
Where?
1) Floyd Hill Open Space, Mountain Area Land Trust. 2) Colorado Front Range Trail, Ken Mitchell Open Space, City of Brighton Parks and Recreation. 3) Shanahan Ridge Trail, City of Boulder Open Space and Mountain Parks.
What?
Constructing new tread that provides access to previously inaccessible areas due to new conservation easements; constructing new tread on a trail that will be a new connector trail for a trail system; and re-designing a merging of two existing trails that has resulted in consistent resource damage.
Why?
Increased wildlife viewing, better visitor access to protected natural areas with limited impact on local habitat, and more direct access to trail systems by different user groups.
Summit County
Where?
1) Lilly Pad Trail, Dillon Ranger District, White River National Forest. 2) Masontown Trail, Dillon Ranger District, White River National Forest. 3) Gore Range and Boulder Lakes Wilderness Trails, Dillon Ranger District, White River National Forest.
What?
Constructing a 20-foot bridge across sensitive stream crossings and clearing huge dead lodgepole pines that have fallen across trails over the winter.
Why?
Minimization of visitor impact on a riparian area, and restored access to these heavily used trails.
Fort Collins
Where?
1) East & West Valley Trail, South Valley Loop Trail, Timber Trail, Lory State Park. 2) Aspen Brook Trail, Alluvial Fan Trail, East Longs Trail, Rocky Mtn. National Park. 3) Young Gulch and Mt. Margaret Trails, Canyon Lakes District, Arapahoe-Roosevelt National Forest.
What?
Building water crossings in areas of seasonal flooding, performing rock work in badly degraded areas, and re-routing trails due to washed-out areas from flooding.
Why?
Restored trail access for many different user groups.
Partners Make Perfect!
Several partnerships will be essential to the success of this overall project, as they will help corps lower costs and give corps the ability to engage a variety of recreation groups in local communities. For example, Larimer County Conservation Corps will partner with Wilderness Restoration Volunteers, Overland Mountain Bike Club and Rocky Mountain Conservancy on the Young Gulch Trail project.
Rocky Mountain Youth Corps is partnering with the Ski Conservation Fund on the Lilly Pad Trail, Wilderness Restoration Volunteers on the Masontown Trail, and the National Forest Foundation and Friends of the Dillon Ranger District on the Gore Range and Boulder Lakes Wilderness Trails.
Thank you, REI and corps partners!